When my family came into town for my daughter's wedding, I made a batch of this granola along with my almond pecan milk. They were so excited about it, I had to pack more granola and milk to take with them on their long trip home!
People often ask me for ideas on how to use the pulp left over from juicing. This is one of my favorite ideas! Sometimes I take it along with me to have on hand as a quick snack on the road. If you have children, this is an excellent alternative to store bought cereal.
This delicious treat can be made from 1 of 3 different recipes
The Strawberry & Apple pulp from Up Beet
Ingredients
3 1/2 - 4 cups whole rolled oats
1/2 cup shredded coconut
1 1/4 cups chopped pecans
3/4 cup slivered almonds
1/2 cup room temperature water or 1/4 cup water + 1/4 cup strawberry apple juice
1/3 cup pure maple syrup
1/4 cup raw honey
1/4 cup olive oil (light oil, for cooking)
2 teaspoons of vanilla
3/4 cup of strawberries, thinly sliced
1/2 of an apple, thinly sliced
Strawberry and apple juice pulp from either Up Beet recipe or Strawberry Mint Julep
Step by step instructions
1) Place dry ingredients in a large bowl, and set aside.
2) Stir wet and dry ingredients together until thoroughly mixed.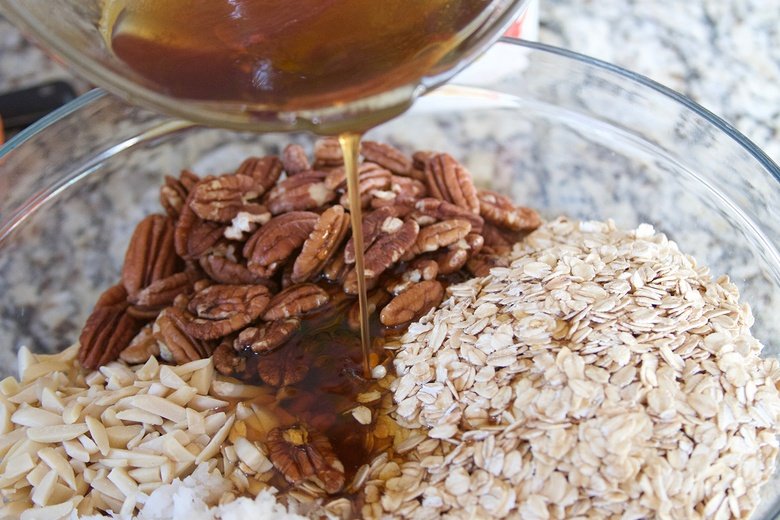 3) Add strawberry apple juice pulp to mixture.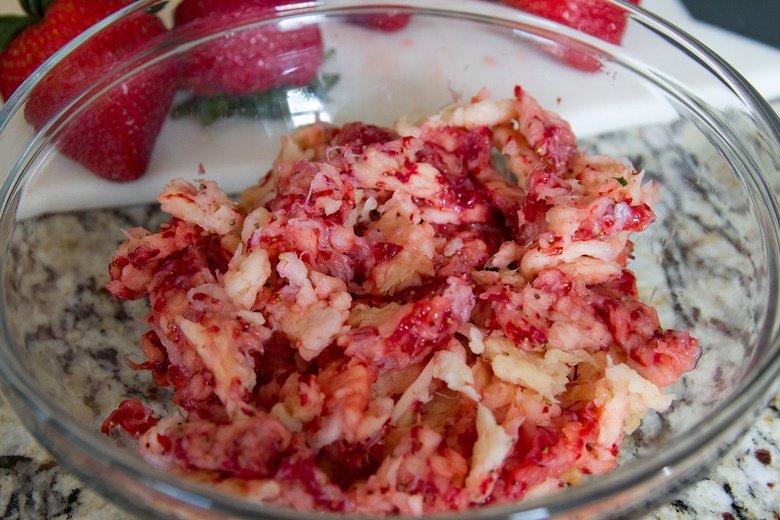 4) Gently stir thinly sliced strawberries and apples into the raw granola.
5) Spread mixture evenly onto a large cookie sheet.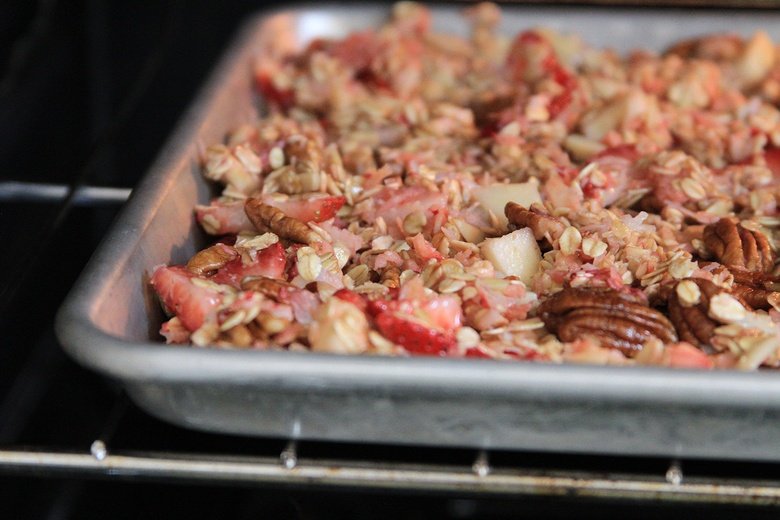 6) Bake at 225 degrees for 2 hours, turning gently every half hour. Reduce temperature to 200 degrees, turning every 20-30 minutes until granola is golden and crunchy. Store in an airtight container for up to 2 weeks.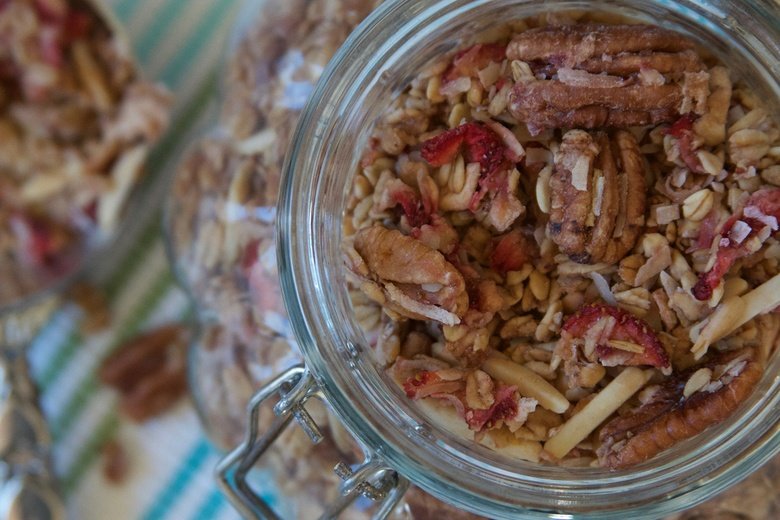 Although cooking the granola at a low temperature takes longer, I think it is worth the extra time and effort. The result is a much more flavorful combination, and the fruit dries perfectly.