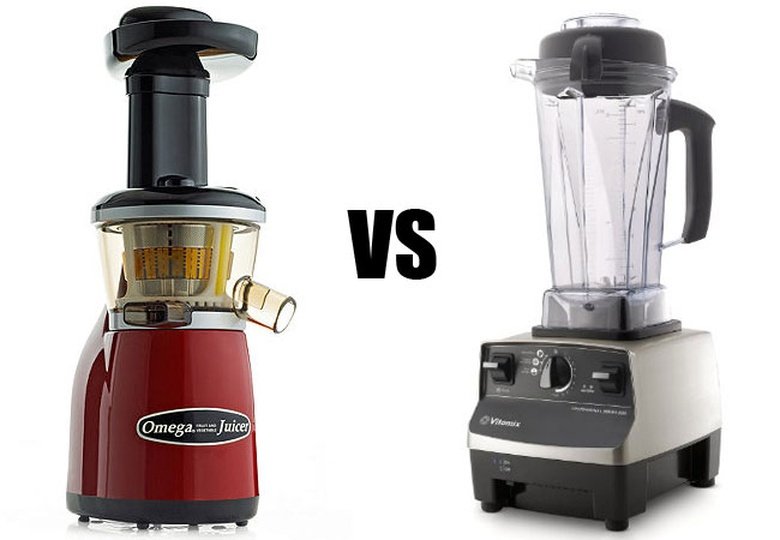 Often I've been asked, "Shouldn't I blend my fruit and vegetables so I can keep all of the fiber?" This is a great question worth taking time to answer.
First, I would like to explore the benefits contained in both blending and juicing:
Both are a wonderful way to get more fruits and vegetables in your diet.
Both blended drinks and juice are easier to assimilate than solid food because they have been liquified.
Both are a healthy way to start any day!
Blending
Pros
Depending on which juicer you may have, it can be faster to make a smoothie.
Bananas and avocado can be put in the blender, whereas the avocado especially cannot be juiced.
Because the pulp is still in the smoothie, it can ward off hunger longer than the juice can.
Most people already have a blender, so start up costs are minimal.
Cons
Many hard/root vegetables (beets, carrots, etc.) are difficult to blend and taste better when juiced.
Because of the fiber content in the smoothie, the nutritional value is not as high as a glass of juice.
Juicing
Pros
Juice has a higher nutritional value per ounce. It would be very difficult, if not impossible, to eat pounds of carrots, beets, and other leafy green vegetables in one day.
Even if your digestive system is working poorly, you can assimilate almost 100 percent of the nutrients contained in juice. While fiber often takes hours to digest, juice is absorbed into the body rapidly with hardly any strain on the digestive system whatsoever.
A blender basically chops and mashes the fruits and vegetables. The juicer breaks open the cell of the plant, releasing vitamins, minerals, and life-giving juice. The juice does retain a portion of the soluble fiber, and the discarded fiber has a lot less nutritional value compared to what's in your glass.
Cons
Usually involves more clean up time.
More expensive than blending, as it requires more fresh produce.
Over the years, my main focus has been my juicer, but I still use my Vitamix every week to blend up fruit smoothies or to do watermelon fasts when watermelon is in season. Both juicing and blending have many health benefits, and both can be used to achieve a greater level of health.
The juicer, for me, wins out over the blender and is my constant companion. When I'm doing a cleanse or just want to 'power pack' nutrition into my body, I find it a breeze to take in large quantities of fresh juice loaded with vegetables that I rarely, if ever, actually eat. I fill 8 oz canning jars with fresh juice and carry them with me in my cooler, which allows me to juice all day whether I am home or not. I love the rush of energy that juicing brings, and I cannot imagine life without it!