Meet Tracee Sloan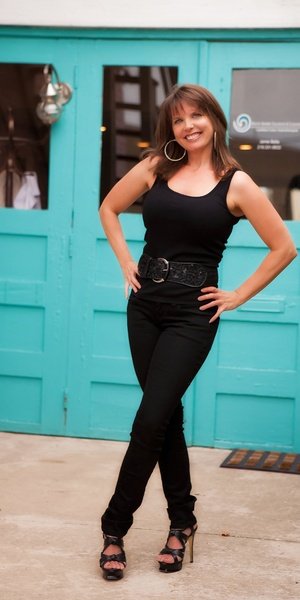 My name is Tracee Sloan, I am 47 years old, and I've been a juicing maniac for about 13 years. Funny thing is, I was a least likely candidate for becoming captivated with juicing. Prior to this time, I was a Pepsi addict. Pizza rolls and ice cream were a staple item and favorite midnight snack.
Then one day, the way I lived my life had to change - literally over night had to completely take a drastic turn. Without warning, I became very ill and began to pray for answers...To make a very long story short, juicing was the key element to regaining my health.
Then years later, I slowly got careless about my eating habits...In my late 30's, for the first time in my life, I began to struggle with my weight. It happened so quickly! Before I knew it, I had gained over 30 pounds, and the weight would not budge.
I just couldn't accept my body the way it was. In desperation, I hired a trainer who taught me both to push myself in the gym and to eat the right foods at the right time of day.
However, the real key to my success that made it all happen very quickly was juicing. I reignited my passion for juicing, and I began to juice a quart or more per day. The toxic fat just melted away, and before I knew it, I had achieved my fitness goal!
I'm addicted to...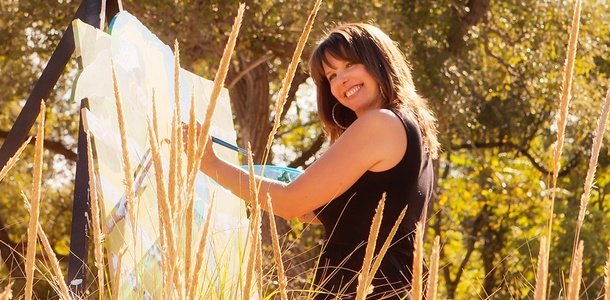 Art of every kind. I enjoy art museums and studying other peoples' work. I love to paint, and at times I get lost in it for hours on end. One of my favorite things to do is surprise a friend or family member with a piece I know they'll just love.
My favorite juice recipe is...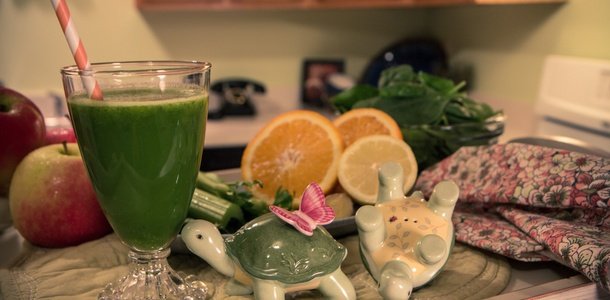 Beginner Green! Not only does it taste delicious, but it is loaded with vitamins and minerals. If you've never tried a green juice, this is a great place to start.
I feel motivated when...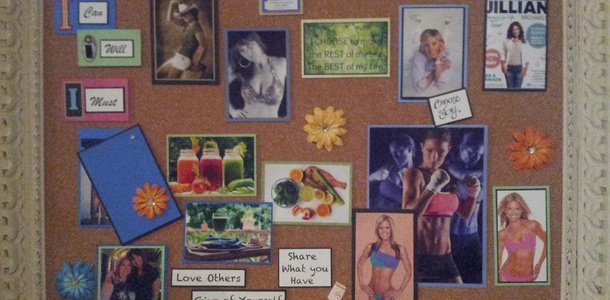 I walk by my inspiration board! Filled with motivational sayings, ideas and pictures, it is one of my favorite tools for keeping up my healthy lifestyle and fitness goals.
I have a kitty named kitty...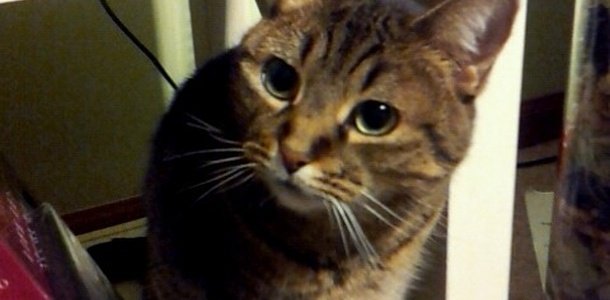 I was never really a cat person...until this little cat changed my world. She was about 6 months old when she was rescued from the freezing cold. Cute and cuddly, this little girl has given me more love than any pet I've ever had!
In my spare time I like to...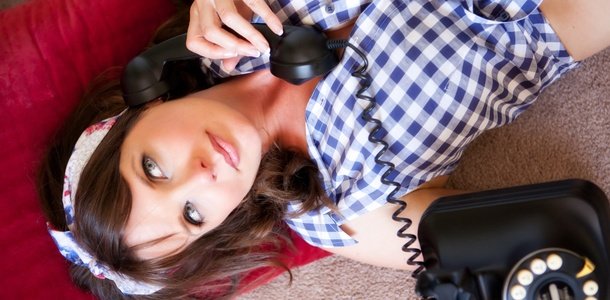 I do vintage pinup photography modeling for Marie Cross Studios.
I feel amazing when...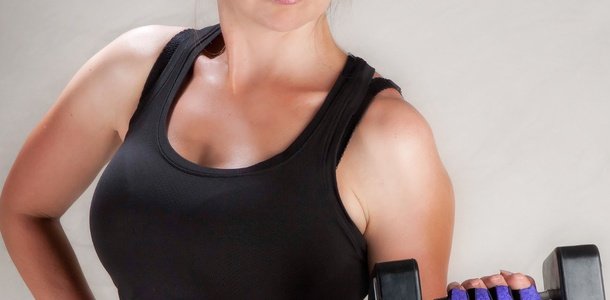 I have finished running up and down the sand dunes at the beach. Standing at the bottom of the hill, I sometimes want to turn around and go home. But once I push past that hurdle in my mind, it's invigorating - one of the best cardio workouts ever!
One of my greatest lessons in life has been...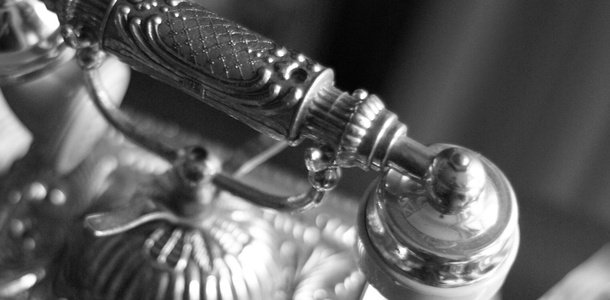 If I think of someone and want to reach out to them, do it! There's a reason I thought of that person, and they will never know unless I tell them. I have found that most often when I make that call, write that letter or prepare that meal - on the other side lies a friend who has been hurting, or lonely, or in desperate need for human connection. In the end, I am truly blessed to have done it, and loving people has enriched my life.