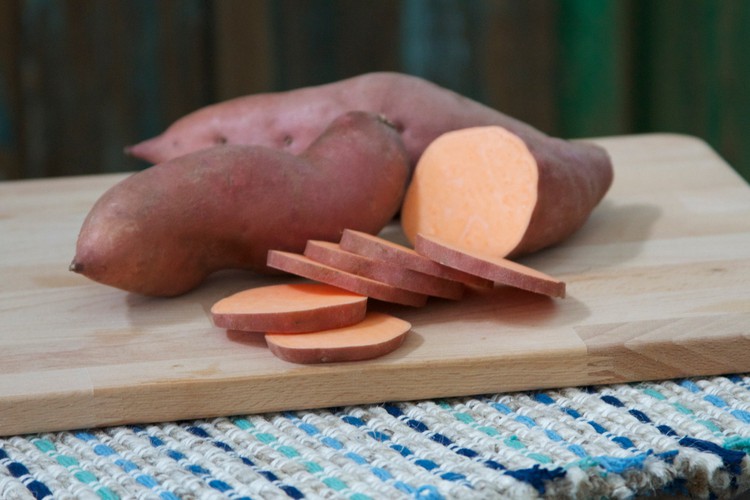 Sweet potatoes are probably the weirdest ingredient that you can juice. It adds a creamy, sweet flavor to your juice that needs to be experienced rather than described.
It's also one of the ingredients that's quite common in our top recipes. If you're getting bored of the usual flavors found in juice recipes, this is an ingredient that'll breathe new life into your flavor pallette.
Do I cook it first?
No need.
You can juice it raw.
Choosing Sweet Potatoes
Good
Avoid
White stringy "beards"
Cuts
Bruises
They're kind of like the playground bully; they look tough, but they're actually quite fragile. Any sort of cut or bruise can make them spoil quickly.
Juice Prep
No need to pre-cook them. It can go into your juicer raw.
Wash and scrub well with a vegetable brush (you can optionally peel it instead).
Cut into 1" cubes to make it easier on your juicer.