Juicing for Weight Loss
With so many people juicing for weight loss, it's easy to get confused and misinformed by others, especially if you're new to juicing.
It's important to do more than just juice for weight loss. You'll find a lot of people starting on a juice fast and losing weight, while others juice to add healthy nutrients to their diet, which aids in weight loss.
If you're ready to lose weight the healthy way and need some guidance, make sure you read Tracee's write-up on losing weight the healthy way.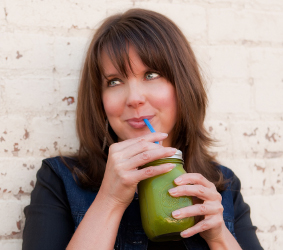 I was just like you! Let me teach you how to juice to better health and weight loss.
Juice Recipes for Weight Loss By Color