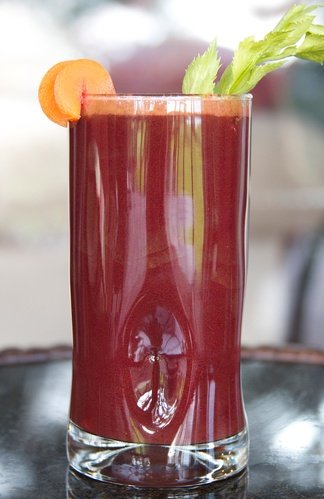 Just like the name says, this is a tasty, spicy, red veggie juice with a bit of a lime tang.
If you're sensitive to heat, you should de-seed the jalapeno before juicing it.
Carrots

5 large (7-1/4" to 8-/1/2" long)

360g

Beet Root

1 beet (3" dia)

175g

Celery

2 stalk, large (11"-12" long)

128g

Lime

1/2 fruit (2" dia)

33.5g

Ginger Root

1 thumb tip (1" dia)

24g
Directions
Process all ingredients in a juicer, shake or stir and serve.
Ratings
{$ total_ratings $}
total
User Reviews
{$ totalItems $}