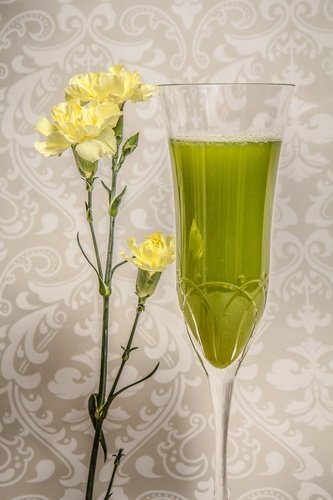 Here's Martha Stewart's recipe that she drinks each and every morning to jump start her day. Contains plenty of nutrients for continuous energy.
Papaya (deseeded)

1/4 fruit, large

195.25g

Cucumber

1/2 cucumber (8-1/4")

150.5g

Apple

1/2 medium (3" dia)

91g

Celery

1 stalk, large (11"-12" long)

64g

Ginger Root

1 thumb tip (1" dia)

24g
Directions
Process all ingredients in a juicer, shake or stir and serve.
Ratings
{$ total_ratings $}
total
User Reviews
{$ totalItems $}