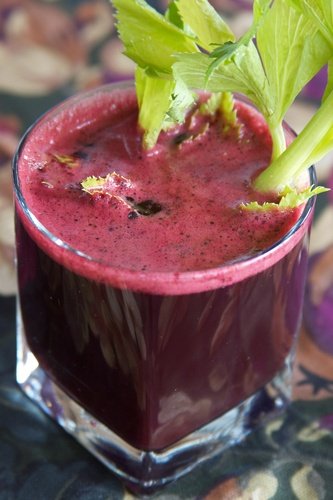 This is a pretty potent juice created with hangovers in mind. Drink plenty of water to help this juice work its magic.
Beet Root

1 beet (3" dia)

175g

Celery

2 stalk, large (11"-12" long)

128g

Spirulina (dried)

1 teaspoon

2.31g
Directions
Process all ingredients in a juicer, shake or stir and serve.
Ratings
{$ total_ratings $}
total
User Reviews
{$ totalItems $}