22 Recipes
You'll be drinking 70-90 fl oz of fresh juice per day.
7 Days
7 days of fresh juice + water.
Shopping List
You're given a shopping list for the 7 days.
Interactive Challenge
Use our interactive challenge to get your daily recipe emailed to you or complete it through our site.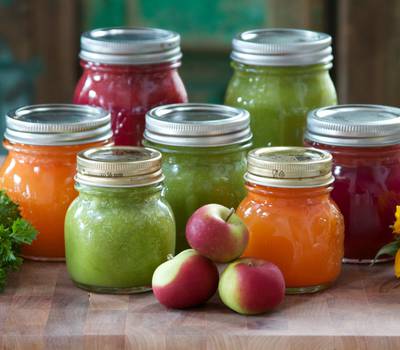 What is the 7 Day Juice Cleanse Challenge?
It's a 7 day juice & water only diet.
Juice cleanses can be a nightmare to plan out recipes and massive shopping lists and always wondering "am I doing this right?" That's why this exists.
Included in our 7 Day Juice Cleanse Challenge
Shopping List
Recipe Plan
An Interactive Challenge
7 Day Juice Cleanse Challenge Reviews
(1)
Hairgirl79 - 02 Dec 2018
-
7 Day Juice Cleanse
Lost 9.4lbs
Great challenge even though I didn't finish the last day! The evening of day 3 was the most difficult. Drinking small amounts all through the day and water in between really helped.